FASTSHIFT
Operator-controlled auto-reverse device
Operator-friendly
Increased speed of wheel gun direction-change
Light weight: 430 grams
The Fastshift is an active system. So, to activate the inversion,
it is sufficient to release the lever.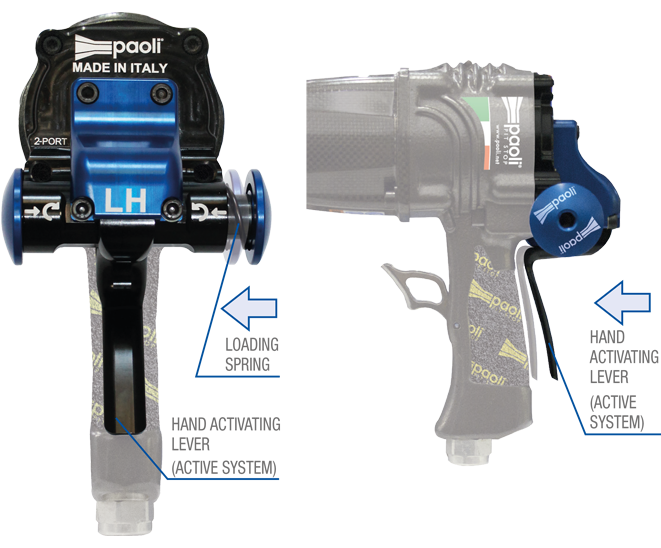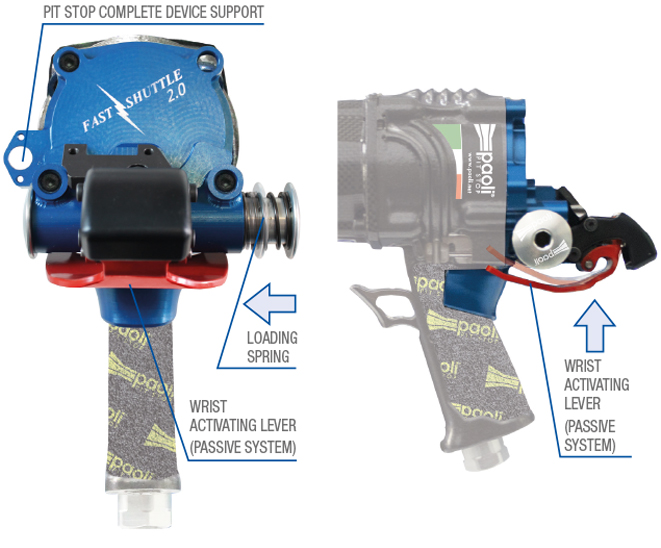 FAST SHUTTLE 2.0
Fast Shuttle 2.0 was designed to speed up the operator's reaction time when changing the direction.
Specifically, it works like the Fast Shuttle 1.0, but the activation needs to be executed through a wrist movement, instead of a thumb movement. The reaction time has been reduced by 80%.
An additional device for the "Pit Stop complete" button is available. The Pit Stop complete device support is suitable for the APEM 13000X778 button and Deutsch ASDD006-09PN connector.